Yardblogging
This is mostly for my
dad
, who lent me his hedge trimmer so that I might try to reclaim my yard.
Better, dad?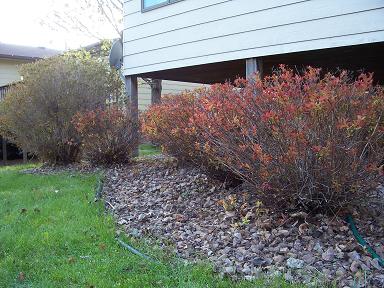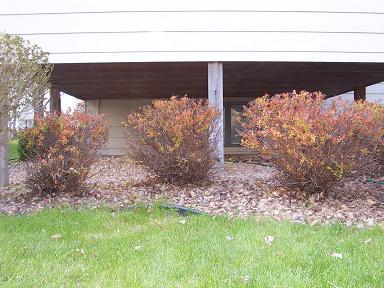 (That one on the left had been seriously beaten up by the larger bush on its left.)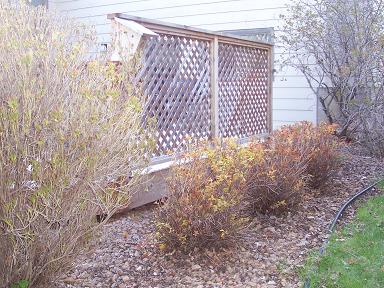 Now I just need to rent a power rake and go after the back lawn before I lose this battle. Can I do that this time of year? There seems no point in feeding the lawn with all that matted dead junk in the way.