Park Monkey
Scooter
took Eryn to
the park
yesterday afternoon while I was gone, so naturally she asked and asked and asked to go again today. (It was my plan, anyway.) Because some four-year-old (whose mother kept telling her to share but never actually enforced the direction) kept control of the big red swing Eryn likes best, she spent most of her time climbing and going down slides.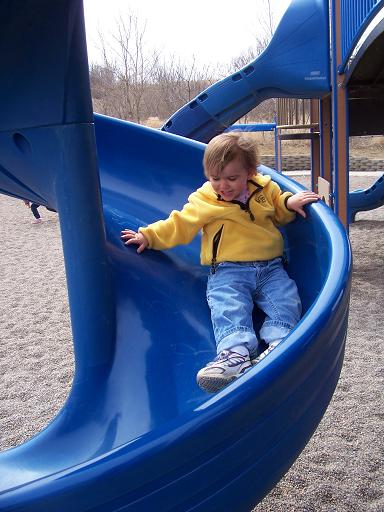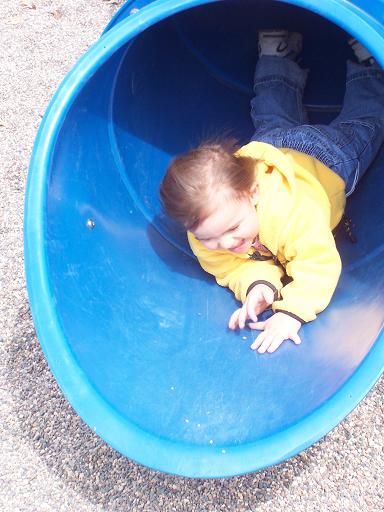 Climbing was no small feat, as the wind threated to knock her right off her feet: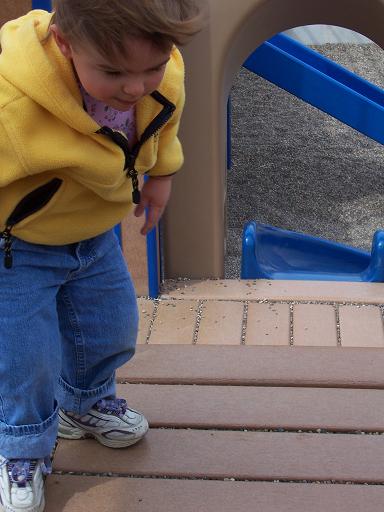 I had no idea she could climb this (with minimal help):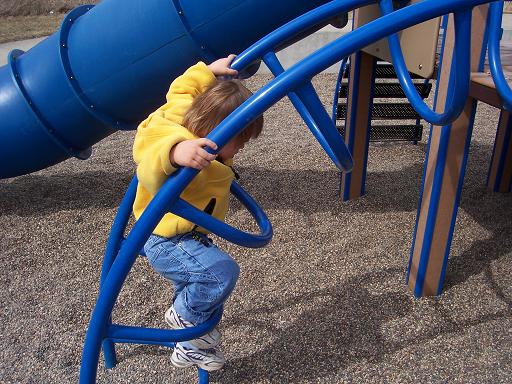 Or this (with absolutely no help):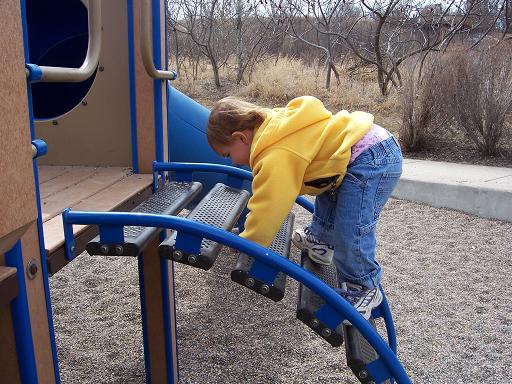 We'd been at the park for a little over an hour (with no luck on the red swing, despite several attempts on Eryn's part), and had to go because she was getting hungry and tired. She must have paused two dozen times on the path from the park to the car to wave goodbye to the park.