Christmas Blogging Part 2: Scooter's Family
On the 26th, it was time for
Scooter's
family Christmas. John and Ellen came to town again this year, so Eryn and Oliver didn't have to get dragged down to Tucson. I'm sure the airlines appreciate their efforts.
Traditional Christmas fondue (alcohol and cheese--what could be better?) John has to make this face to digest cheese.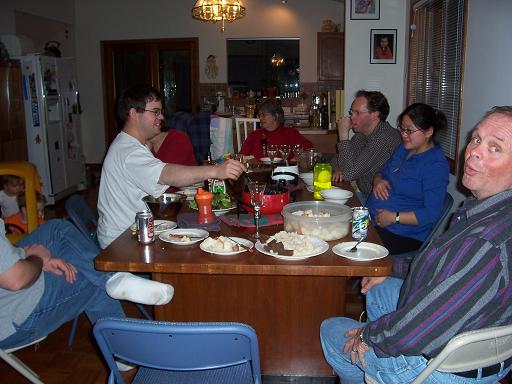 Eryn does not need pants to open presents. Jackie and Andrew dressed Oliver in blaze orange to prevent his being shot with Scott's Pigapult, but the gambit failed, and Uncle Scott nailed him in the face shortly afer this photo was taken.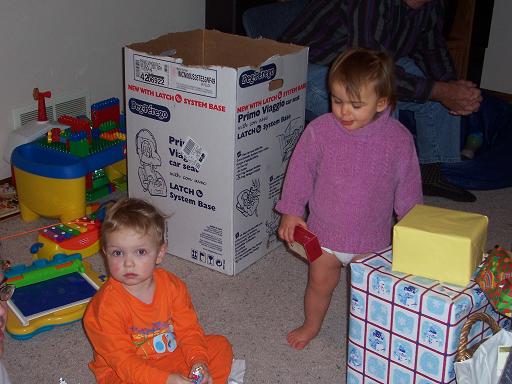 Allison and Ceri gave Eryn a leotard and tutu, both pink. Eryn was uncertain at first, but once the tutu was on, she was NOT taking it off. Allison's lucky I don't publish that lovely photo of her with her "bump" showing in retaliation for the tutu.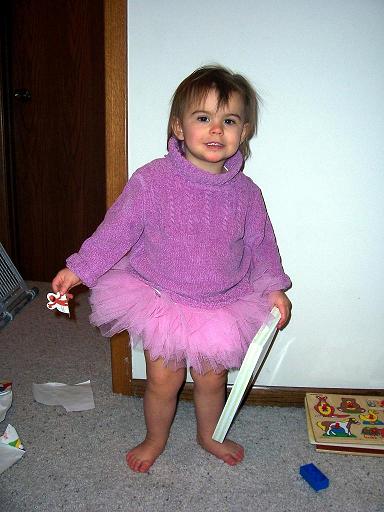 Oliver wanted to know why he didn't get a blue tutu.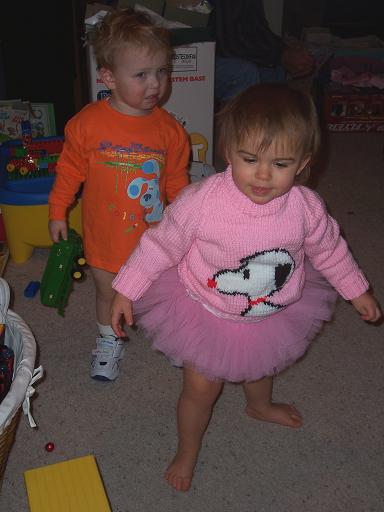 Put the bike together
NOW
, Daddy. Now! Now! Now!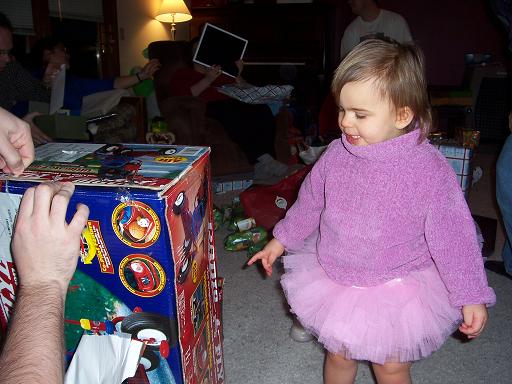 Allison read the traditional Korean Christmas tale,
Don't Wake the Puppies
.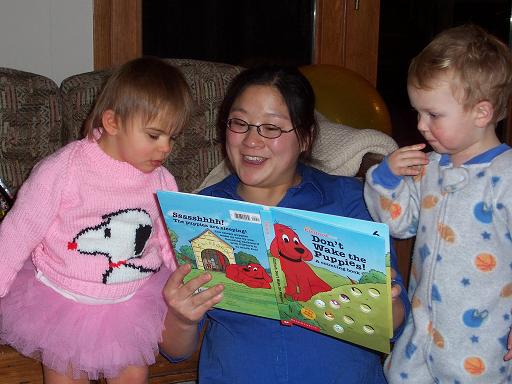 The next morning, Eryn had figured out pedaling. We're in trouble now.