Zoo Food: A Review
Eryn deliberated very seriously between the Hot Dog and the Grilled Cheese Kid Meal, eventually selecting the Grilled Cheese variety. Judging by the photo below, it's pretty satisfying...lots of cheese to scrape off the bread with your teeth, more french fries than you can handle. Most importantly, it comes with "Fishy Pop."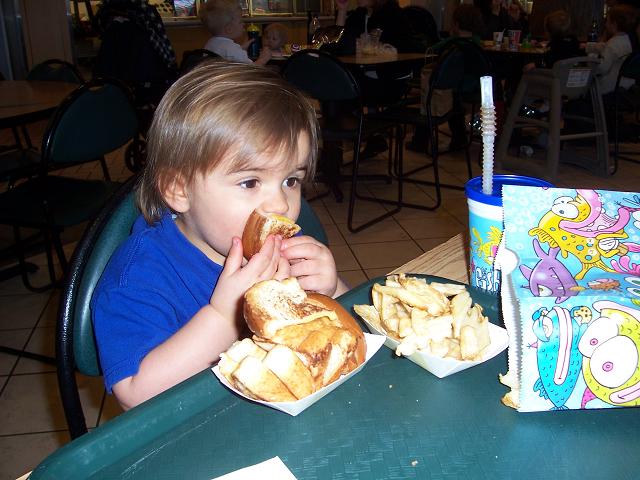 I chose the Zoo Club, which had bread on the dry side but chipotle mayo that actually a bit of a kick to it. Extra points for giving me chips I could feed to Eryn. I felt ripped off, though, because I didn't get any Fishy Pop.
We did
all the usual things
, but Eryn discovered new adventures. First, the Sleestack cave. Something mysterious and time-shifty happened while she was in there. Hence the blur.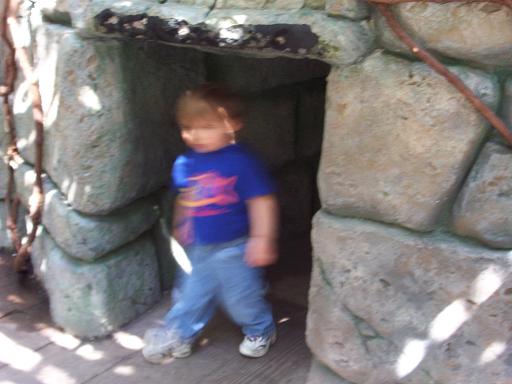 Then she discovered the delight that is the bamboo barrier designed to keep the free-range birds in their general area.
(Clickable image.)